en

ARG

Productos

Explora el mundo a tu manera con una Sports Tourer nacida para correr y construida para explorar cualquier lugar que tu corazón desee.

La moto deportiva por excelencia, creada para el paisaje urbano con la mayor potencia, manejo y torque de su clase.

Una cruiser para disfrutar cada momento de conducción con la potencia y comodidad ideales.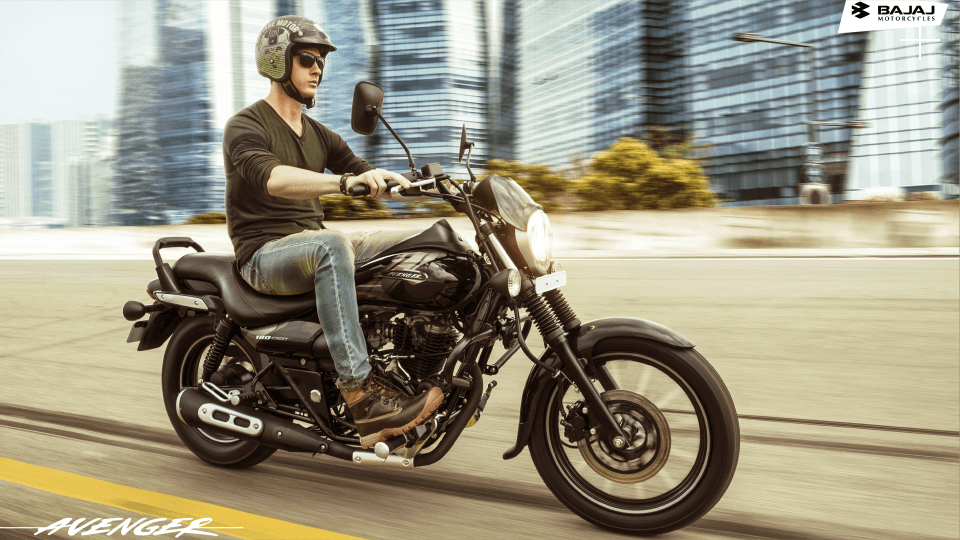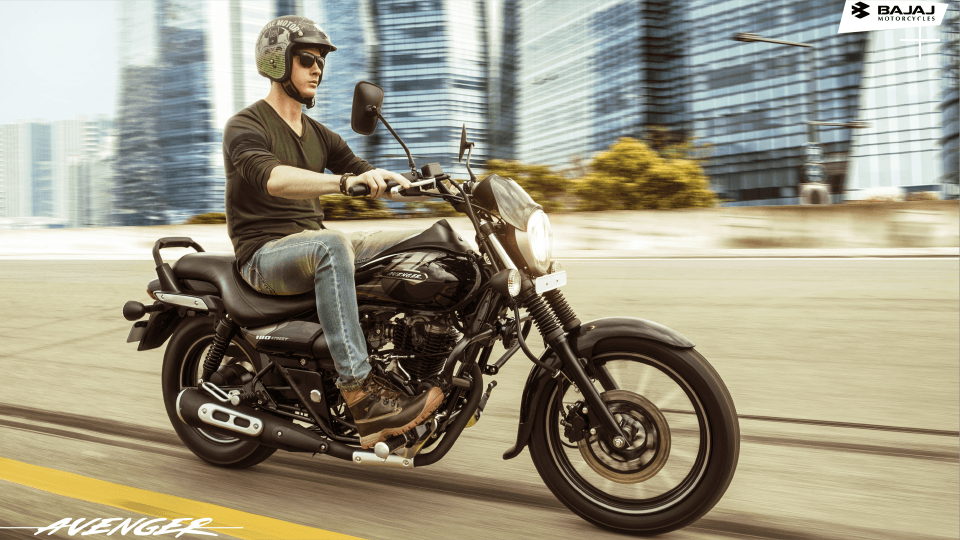 The King of Cruising
Take back the true joy of riding- with longer routine routes or impulsive weekend rides so comfortable, you appreciate every passing minute of your travels.
Haga clic y arrastre para ver 360 grados
Selecciona un color:
Midnight Blue
AERODYNAMIC STYLING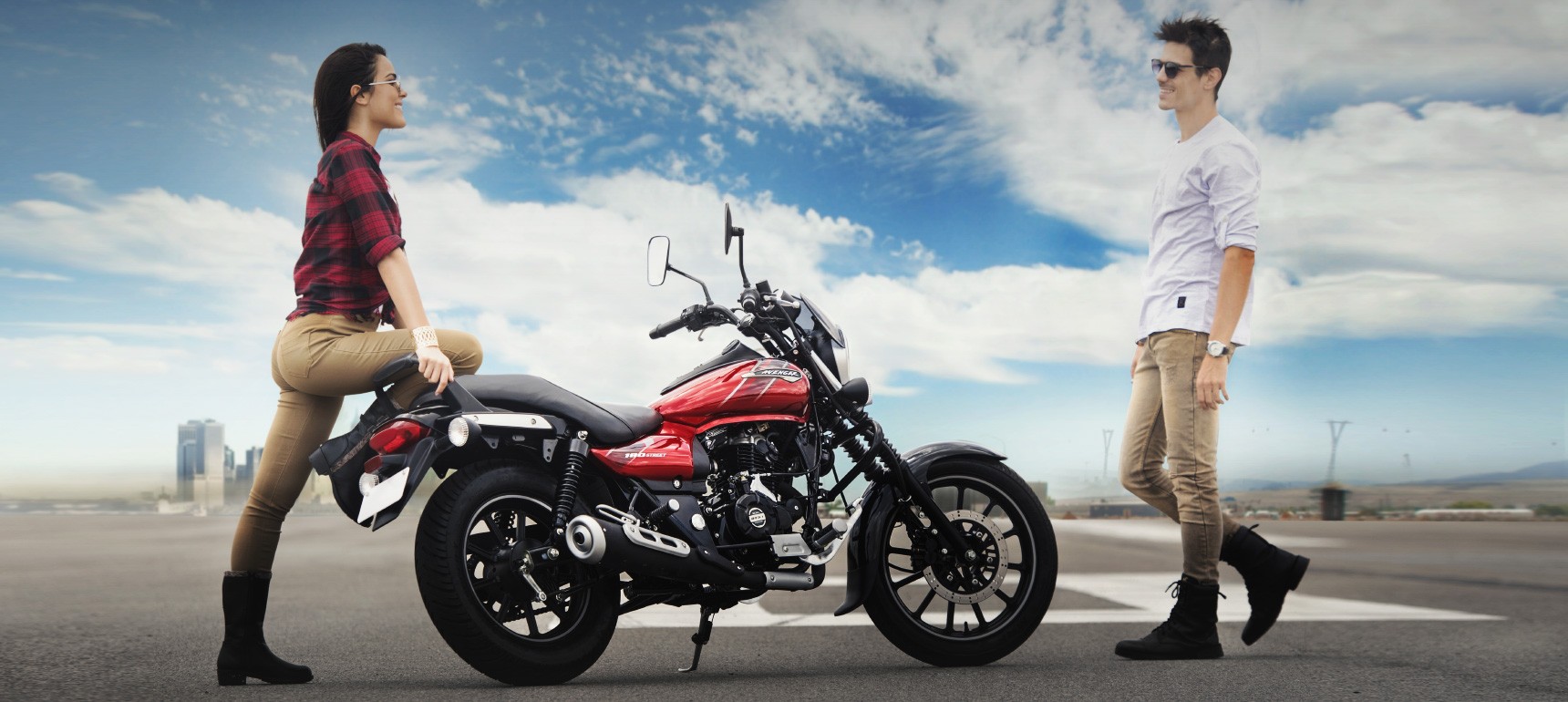 AERODYNAMIC STYLING
Flaunt an all-new presence with a striking matte blue finish, new graphics, alloy wheels, a contoured seat and lower handlebar for easier, more comfortable riding.
WHAT POWERS THE AVENGER STREET 150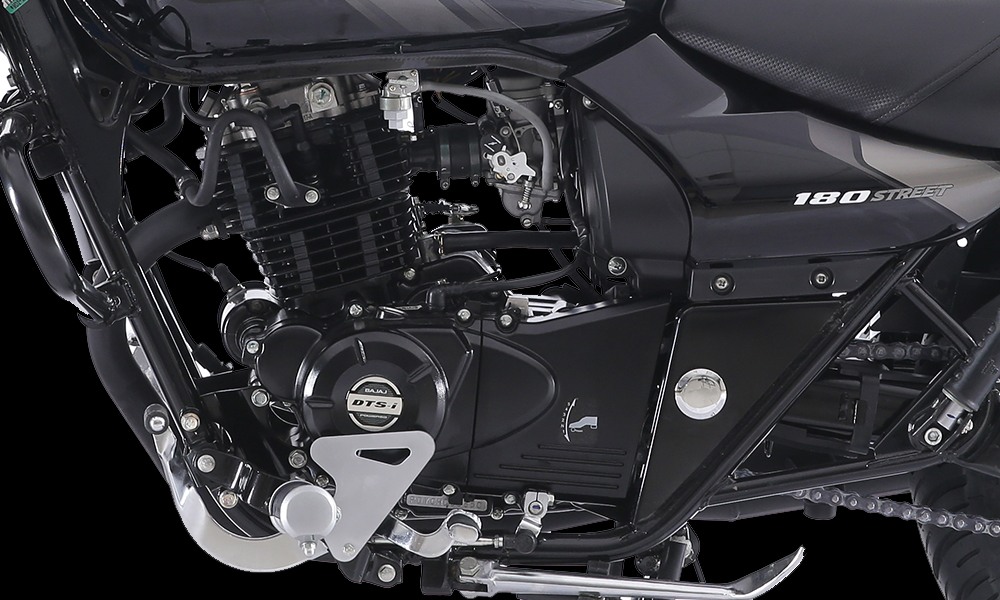 Twin-Spark Two-Valve Air-Cooled DTSi Engine
Top performing engine delivers 10% higher torque at low power, with improved fuel efficiency so you chase new destinations impulsively.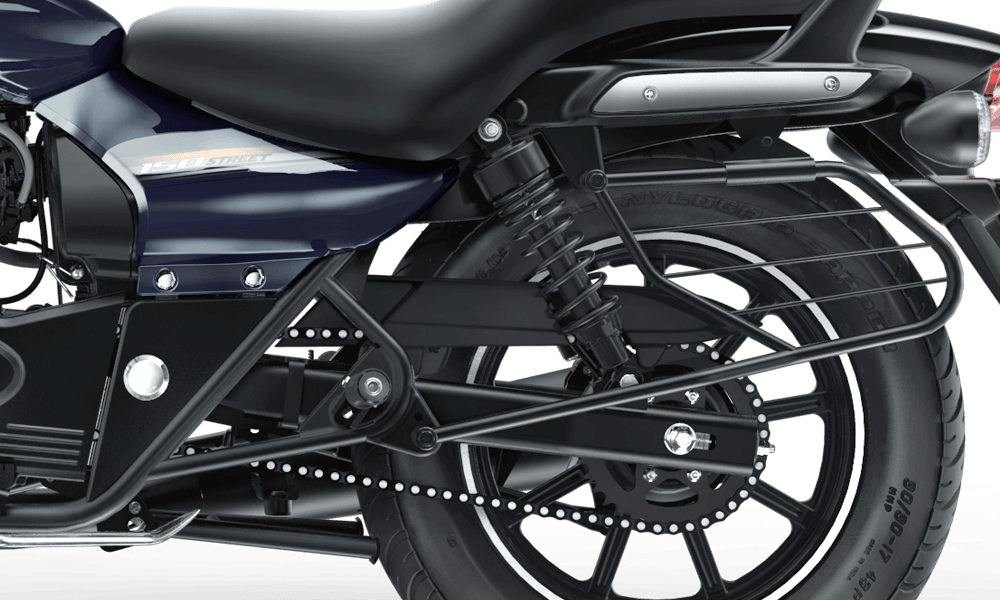 Front and Rear Suspension
Make your way through congested cities streets as well as on long pleasure rides for miles with front and rear suspension that add on comfort.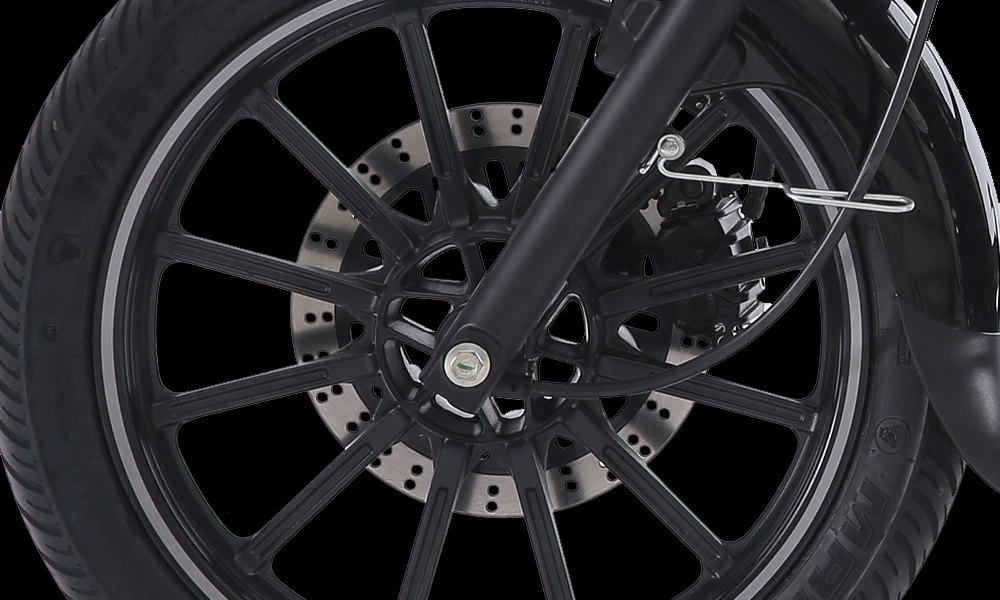 Front Disc Brakes
Assume total riding control among inching traffic and open freeways with 240mm front disc brakes that bring you to a smooth stop.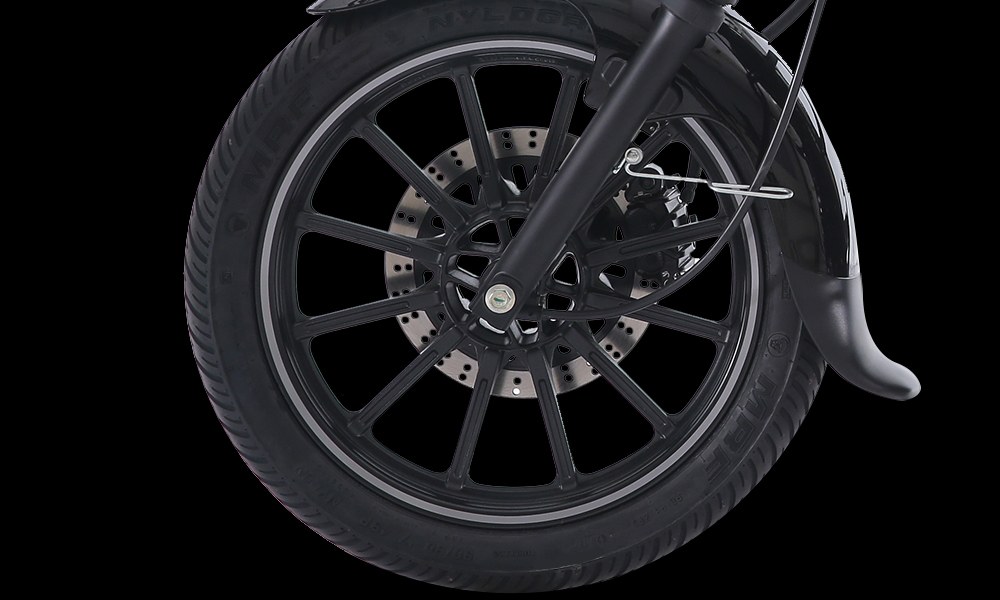 Tubeless Tyres and Alloy Wheels
Ride easy with tubeless tyres and strengthened alloy wheels- 12-spoke on the front and 9-spoke to the rear, the bring durability and stability over rebellious terrain.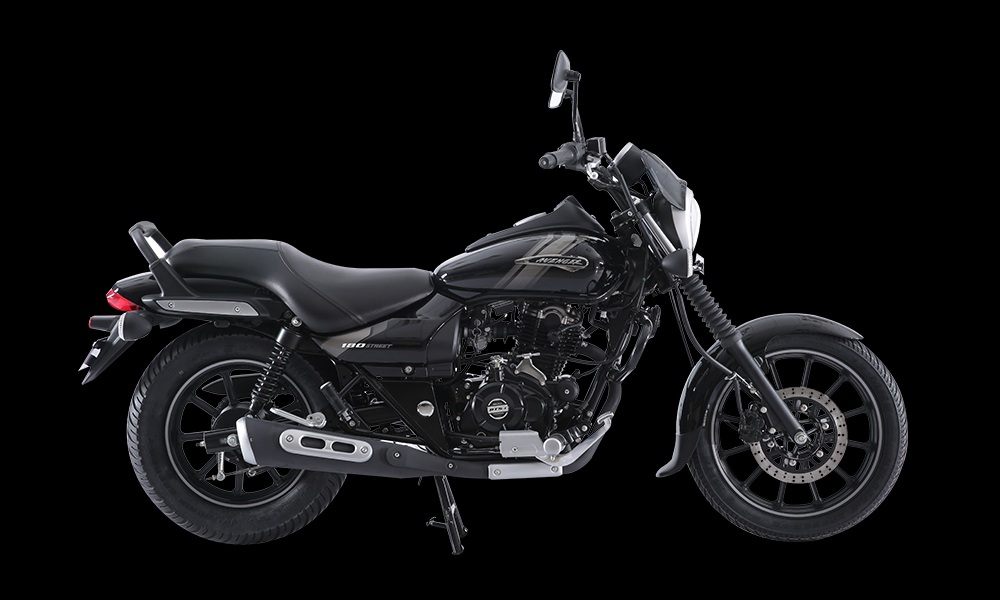 Impressive Masked Fairing Design
Make heads turn as you cut past city lanes with an all-new blue styling in a matte finish. A new logo, white hue headlamp and sporty alloy wheels lend an urban riding appeal.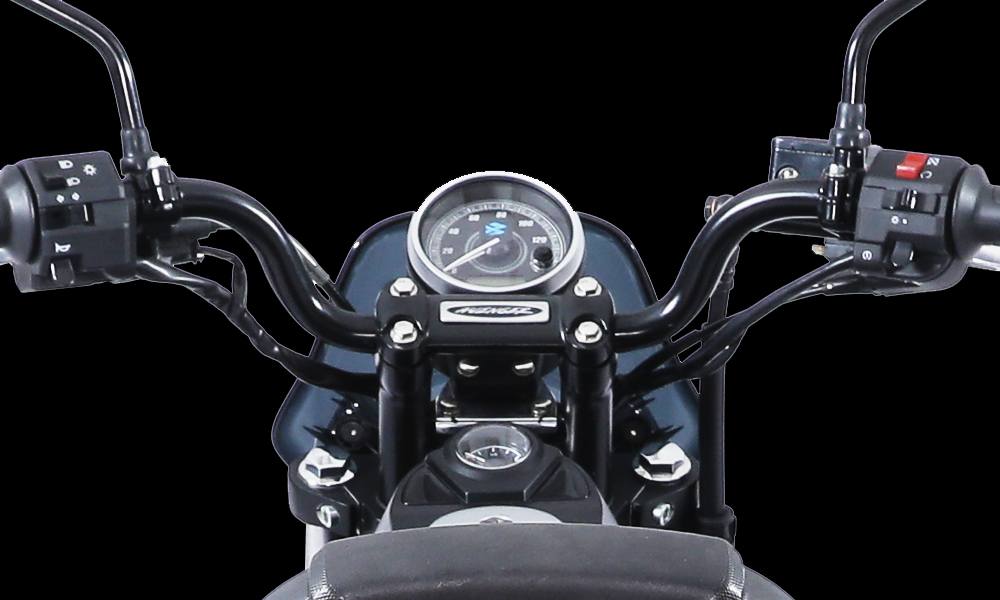 Digital Dashboard Console
A blend of utility and style, the dashboard console indicates low fuel, neutral blinker, self-cancelling indicators & low battery for alerts when you ride.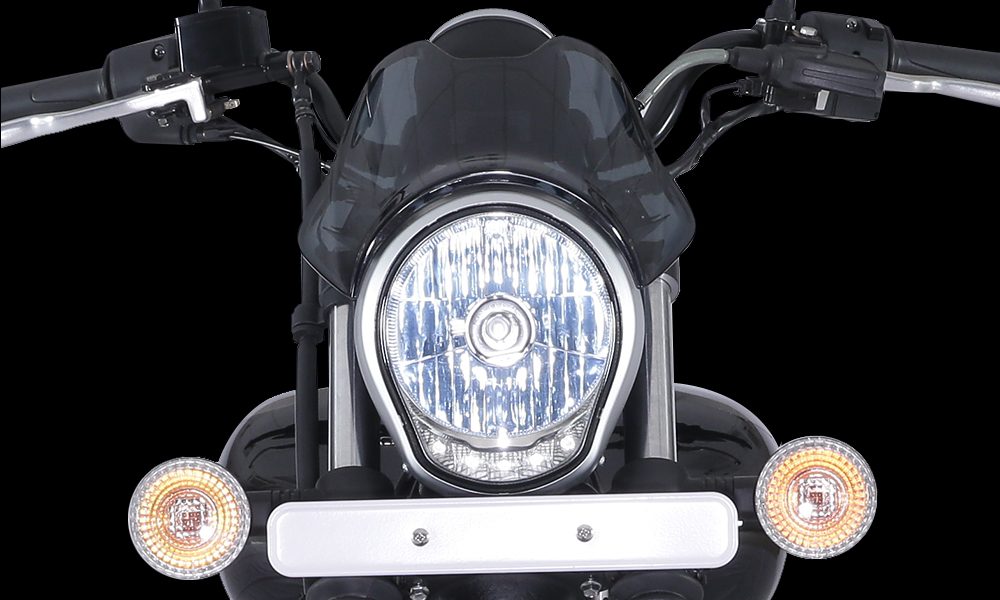 Full DC Headlamps
Steady light beams from a 12V full DC white hue headlamp to signal oncoming vehicles or guide the way on your riding trails, day or night.
THE COMPLETE SPECIFICATIONS
Motor
Tipo: Twin Spark, 2 valve, DTS-i engine Air Cooled
Potencia Max.: 14.54 @ 9000 (Ps @ RPM)
Torque Max: 12.5 @ 6500 (Nm @ RPM)
Desplazamiento: 150 cc
Frenos y Neumáticos
Tamaño del freno delantero: 240 mm Disc
Tamaño del freno trasero: 130 mm Drum
Neumático delantero: 90 / 90 x 17" 49P
Neumático trasero: 130 / 90 x 15" 66P
Chasis & Dimensiones
Distancia entre ejes: 1480 mm
Largo X Ancho x Altura: 2177mm x 801mm x 1070mm
Despeje del piso: 169 mm
Suspensión delantera: Telescopic with Anti-friction Brush
Peso en vacío: 148 Kgs
Depósito de Combustible (Reserva / Utilizable): 14 L (3.4 L Reserve)
Suspensión trasera: Twin Shock Absorber
ELECTRICIDAD
Luces (baja): 55/60 W
Batería: 12V, 4Ah, VRLA