en

ARG

Products

Explore the world on your terms with a Sports Tourer that's born to sprint and built to explore anyplace your heart desires.

La motocicleta deportiva por excelencia creada para el paisaje urbano con la mejor potencia, manejo y torque de su clase.

A cruiser to appreciate every riding moment with kingly comfort

USPs- Strong build, reliable, all-terrain riding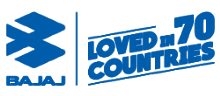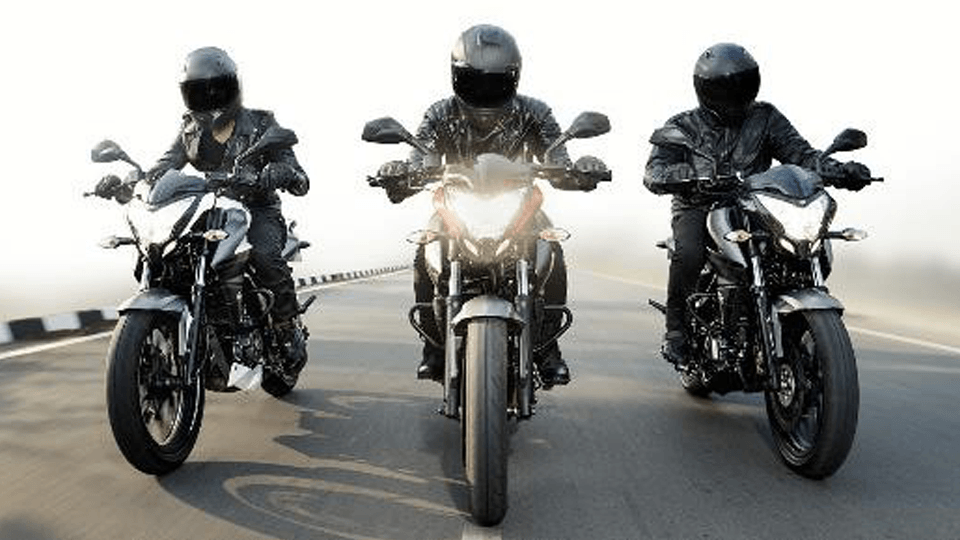 UNA VENTAJA DEPORTIVA PARA LA CIUDAD
Convertí tu conducción en la ciudad en una experiencia emocionante con el primer motor DTS-i de 4 válvulas y triple chispa del mundo que está diseñado para una demostración versátil de potencia y velocidad.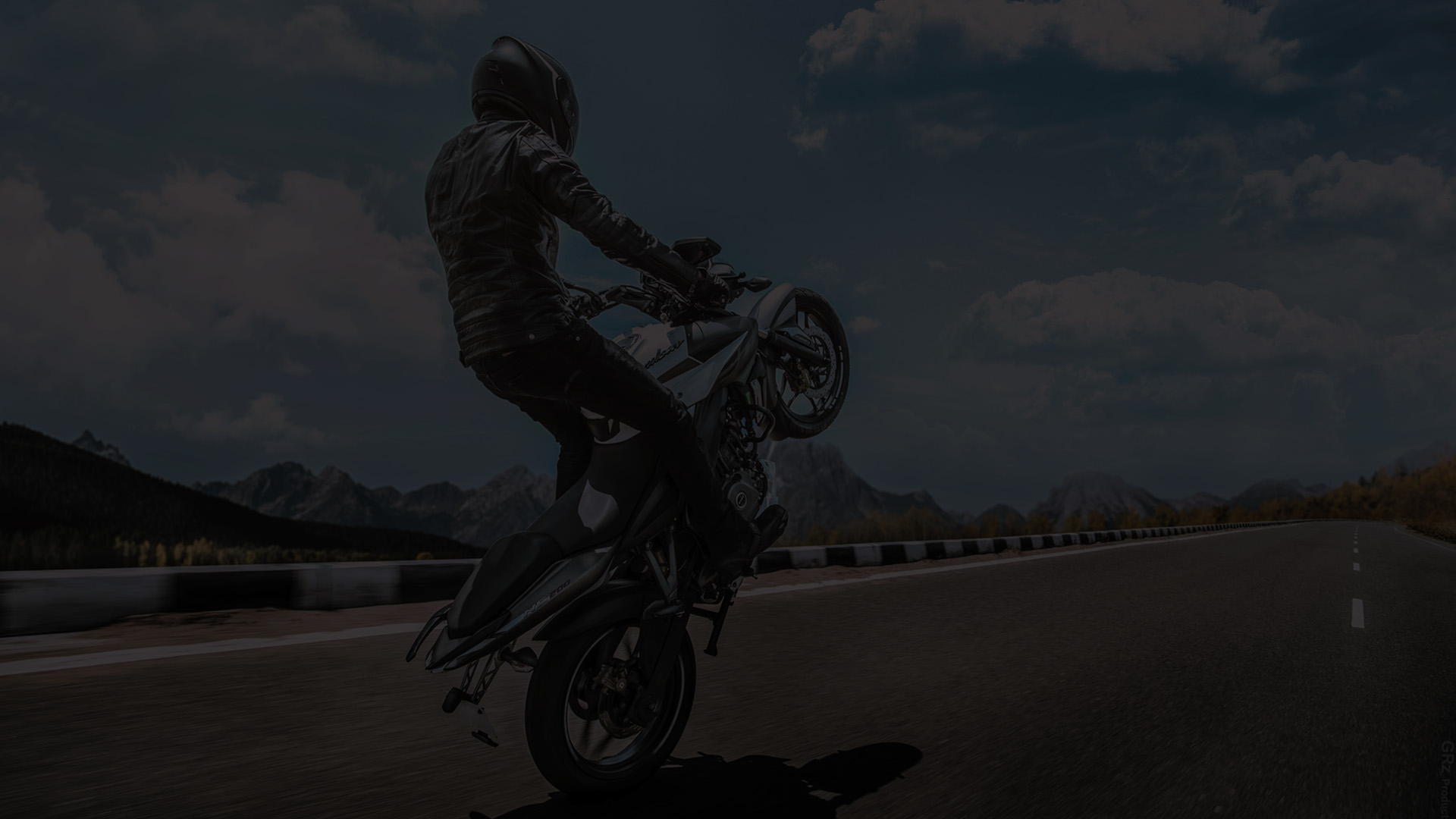 Performance at a Glance
0L
DEPÓSITO DE COMBUSTIBLE
Click and Drag for 360 View
Selecciona un color:
Wild Red
Mirage White
Graphite Black
Diseño y estilo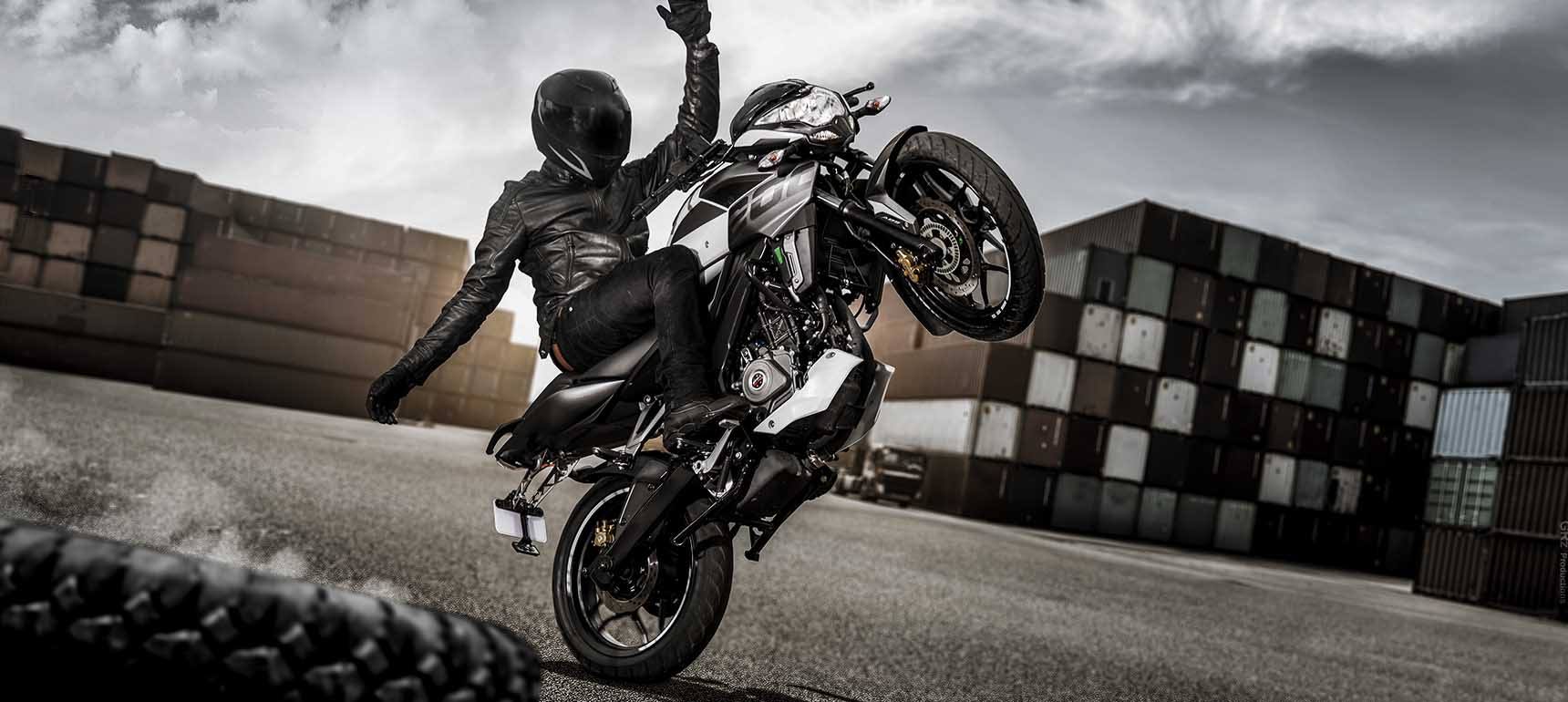 Diseño y estilo
Por su diseño agresivo y musculoso, la NS200 es considerada la moto de calle más resistente.
WHAT POWERS THE PULSAR NS 200 FI ABS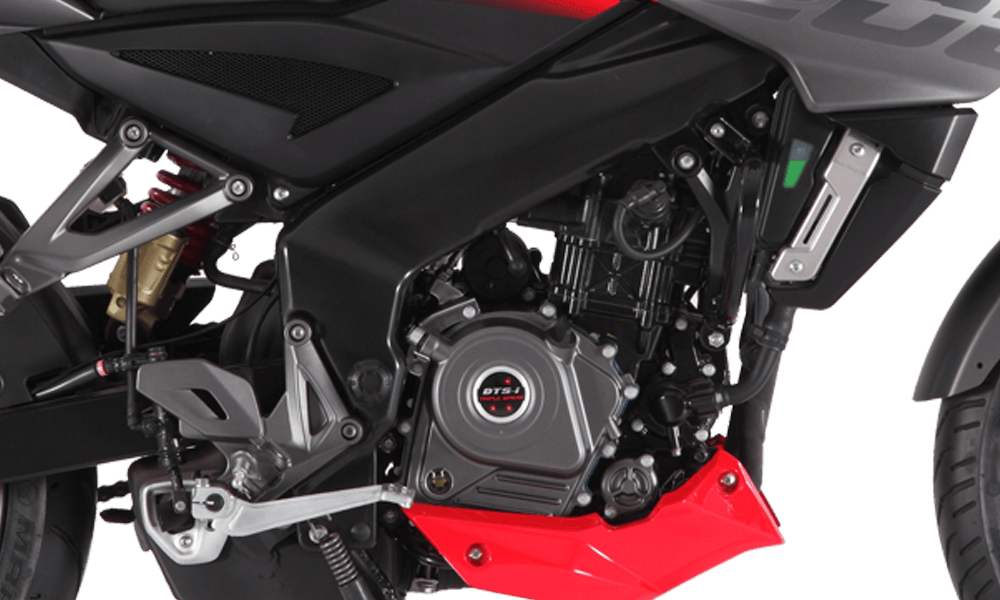 Triple Spark Engine
Steer 17.2Kw (23.5PS) of raw power from a patented, advanced DST-I engine, coupled with increased throttle response and pick-up to pace past tricky situations.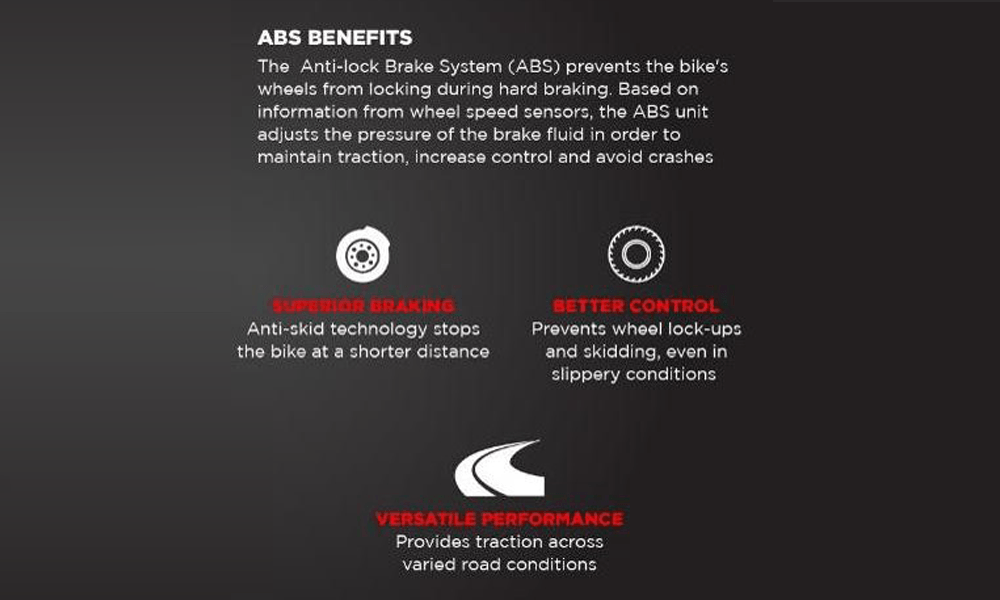 Uber Responsive ABS
Ride fearless of  surprises, from wet roads to rubble patches. ABS coupled with a 300mm front disc and 230mm rear disc instinctively bring you to a clean stop.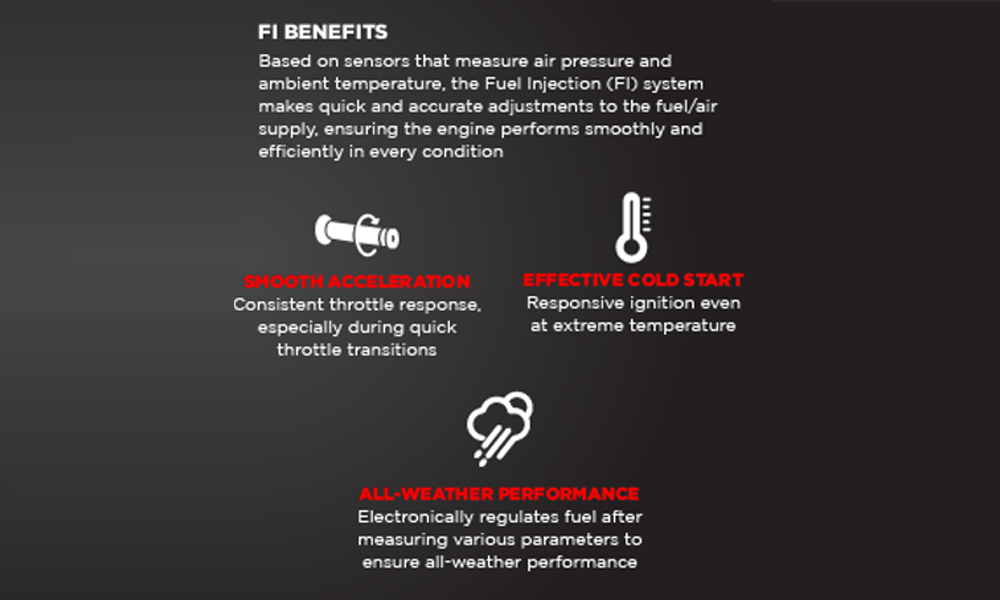 Fuel Injection
Uninterrupted power from fuel injection, so your engine never lets you down in any riding situation.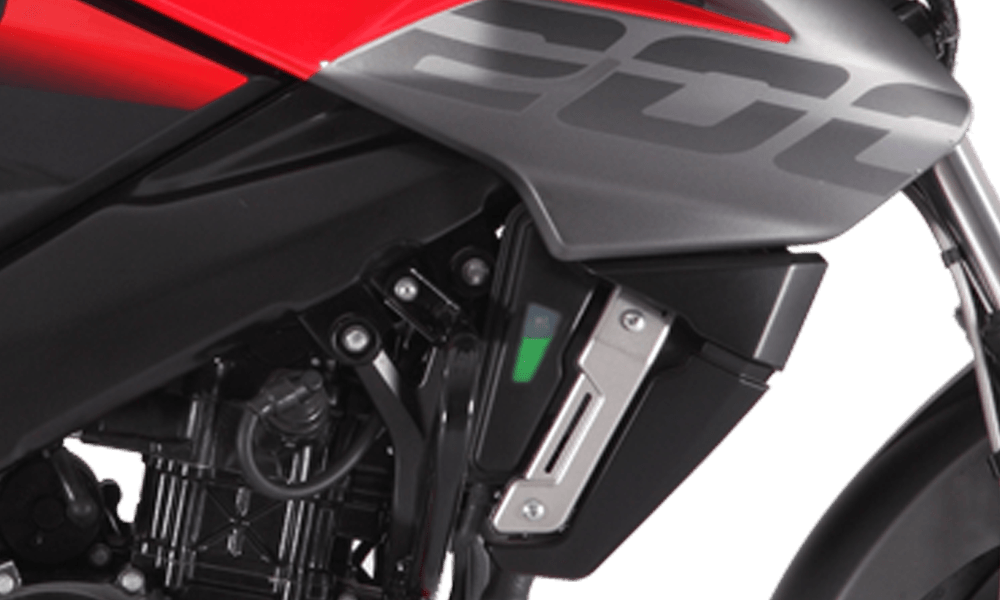 Liquid Cooling
Take to speed, leaving city crowds behind with liquid cooling to power you forward through the heated situations.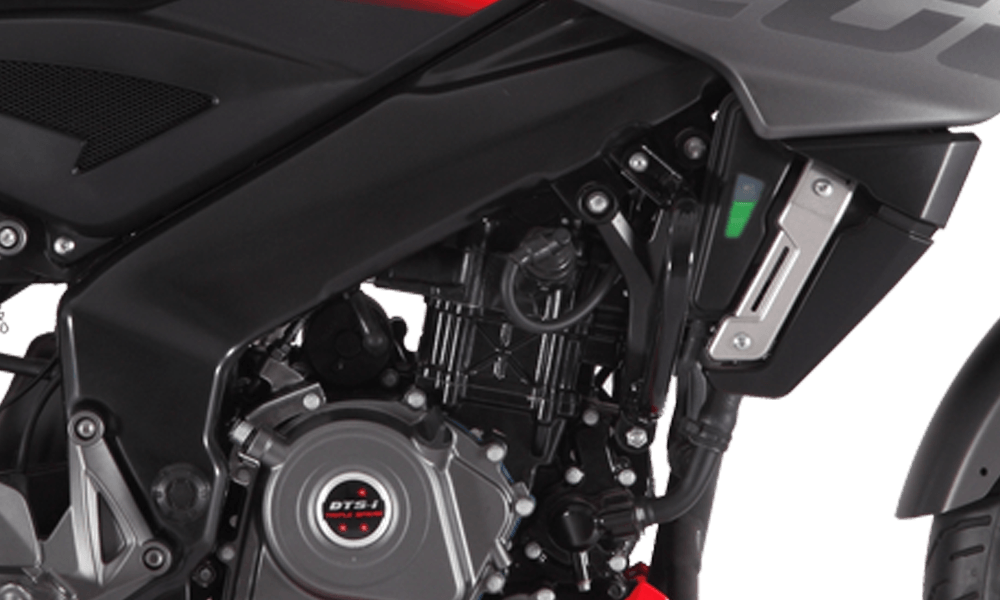 Perimeter Frame
Experience sharp handling as you cut past busy lanes or lean in on sharp turns, from a specially designed high-stiffness, low-flex perimeter frame that boosts riding stability.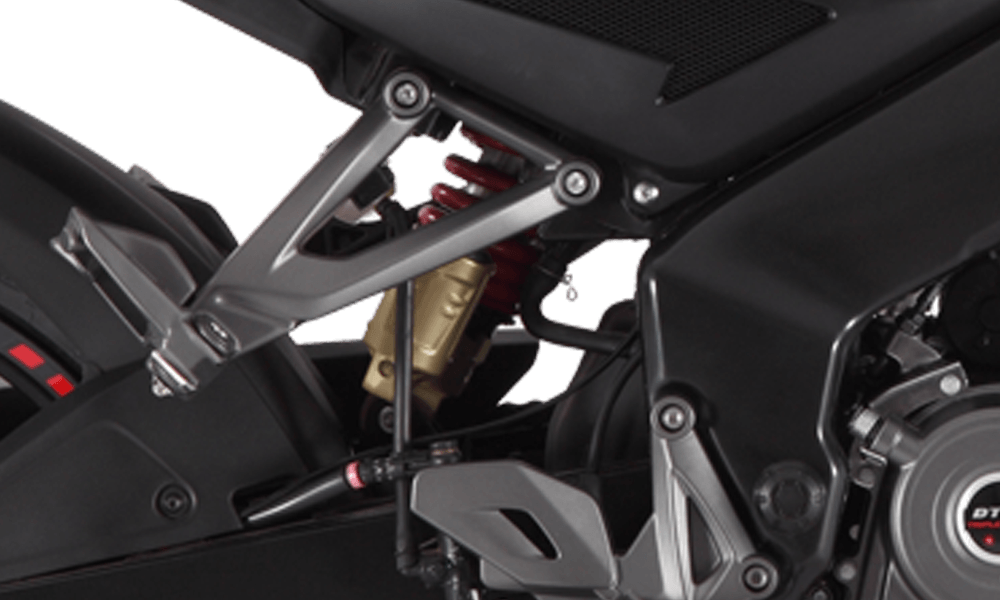 Nitrox Mono Suspension
Track long rides comfortably or tread over challenging routes with ease, from high-performance suspension that cancels interference from unfriendly terrain.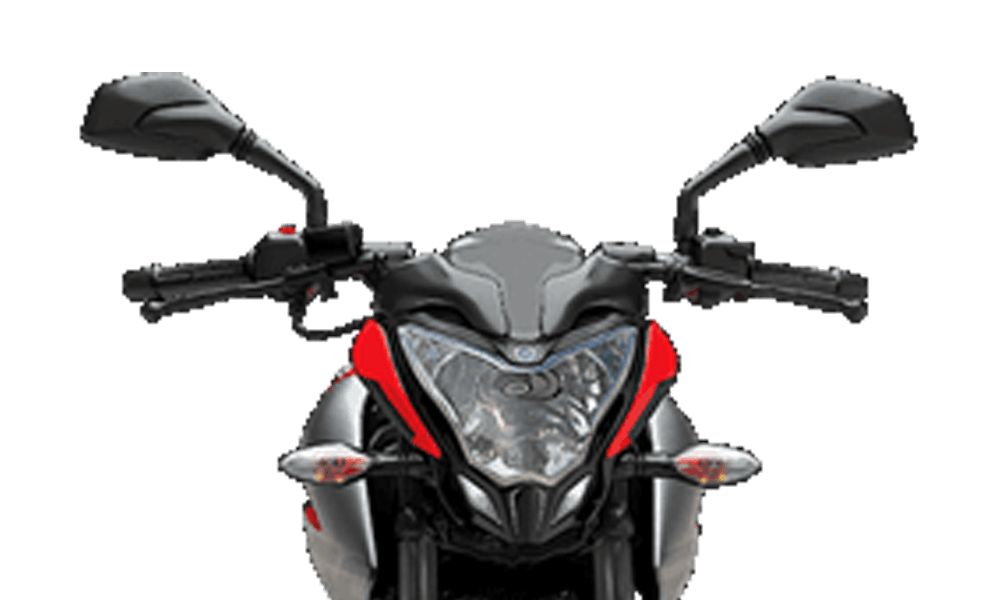 Twin Projector Headlamps (optional)
12V full DC headlamps for champion riding visibility by night, with auto-headlamp on(AHO) for when ambient light dips.
LAS ESPECIFICACIONES COMPLETAS
Engine
Type: SOHC - 4V - Refrigerado por líquido
Max Power: 23.52 @ 9500 (HP @ RPM)
Max Torque: 18,3 @ 8000 (Nm @ RPM)
Displacement: 199.5 cc
Max Speed:136 kmph
Brakes & Tyres
Brake Size Front: Disco de 280 mm
Brake Size Rear: Tambor de 230 mm
Tyre Front: 100 / 80-17 ", 52P sin cámara
Tyre Rear: tipo tubo - 130/70 x 17 ", 61 P, sin cámara
Break Type Front A disco
Brake Type Rear: A tambor
VEHICLE
Wheel Base: 1363 mm
Length x Width x Height: 2017 mm x 804 mm x 1195 mm
Ground Clearance: 167 mm
Suspension Front: Horquilla delantera telescópica con casquillo antifricción
Kerb Weight: 145 Kg
Fuel Tank (Reserve / Usable): 12 L
Suspension Rear: Nitrox Mono Amortiguador
ELECTRICALS
System: Encendido DC
Head Lamp (Low Beam): 55 W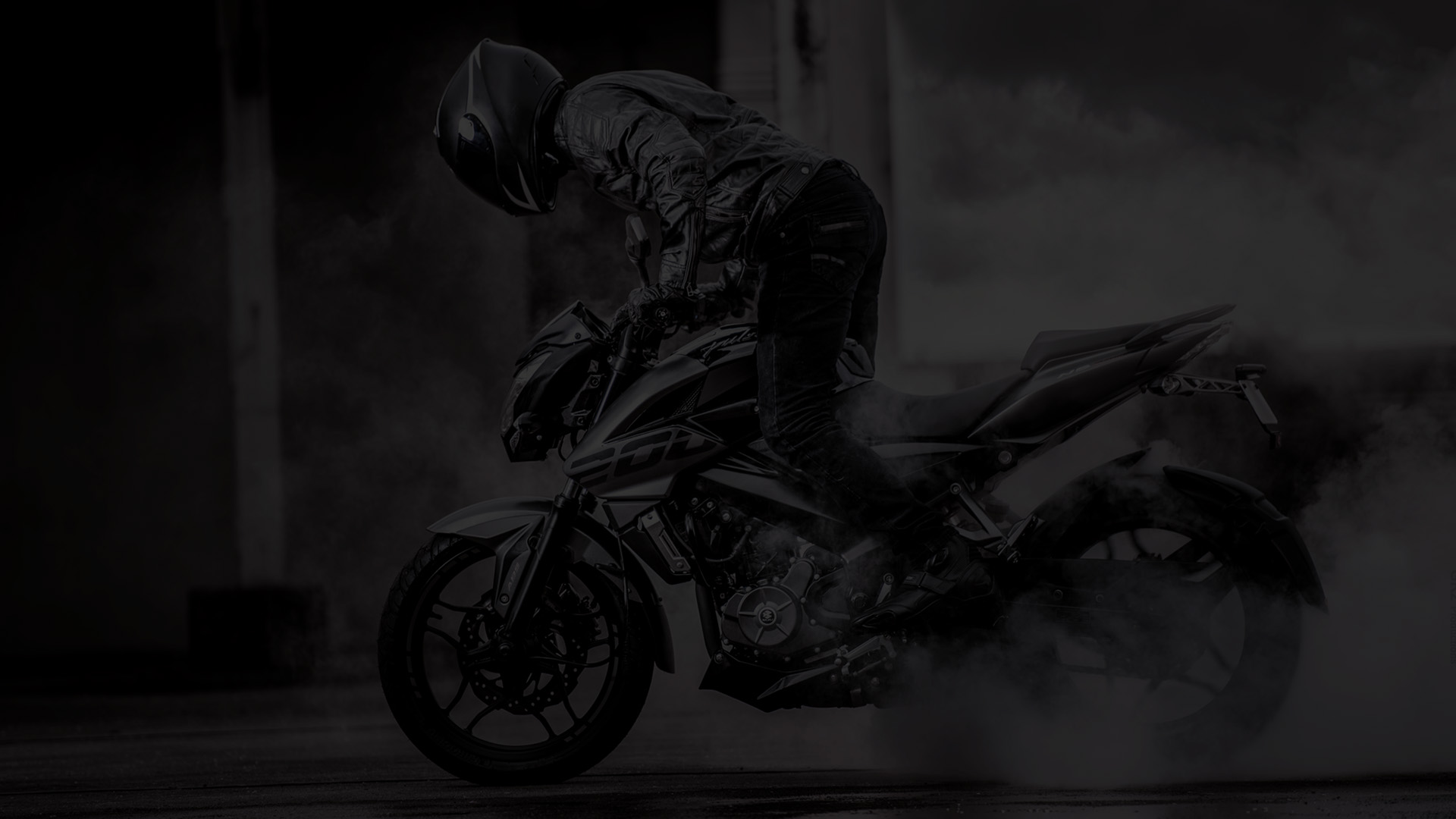 I'M INTERESTED IN THE
PULSAR NS 200 FI ABS